Regular price
Rs.1,999.00
Regular price
Rs.5,999.00
Sale price
Rs.1,999.00
Unit price
per
Sale
Sold out
PRODUCT DETAILS

Introducing our Neon Light Batman Sign, a symbol of heroic strength that illuminates your space with the captivating allure of Neon Lights. Unleash your inner hero and embrace the dark knight with this mesmerizing sign.

Crafted with precision and care, our Neon Lights collection offers a variety of designs to suit any style. The Batman Neon Sign becomes a focal point of admiration, reflecting the iconic emblem of Gotham's protector in neon brilliance.

Whether you want to create a heroic ambiance in your entertainment room, add a touch of fandom to your living space, or pay tribute to the legendary caped crusader, this Neon Light sign is the perfect choice.

The neon glow creates a dynamic and captivating radiance, making it a perfect addition to your space when you want to channel the heroic spirit. Let the radiant charm of neon elevate your decor and inspire greatness.

Embrace the magic of Neon Lights and let this Batman sign become a symbol of courage and determination, empowering you to overcome challenges like a true hero.

Illuminate your space with the captivating allure of neon brilliance. Let the Neon Light Batman Sign bring the spirit of Gotham's dark knight into your life, making your surroundings a source of inspiration.

Discover the endless possibilities of combining style and artistry with our Batman Neon Sign. Elevate your decor, embrace the beauty of neon, and unleash your inner hero with this legendary emblem. #NeonLights

3mm Thick Acrylic Sheet
Available in both 1x0.5 Feet & 2x1Feet Approximate Sheet Size
12v DC Adaptor

Why Choose Us?

🚚 Fast Delivery Nationwide

💯 100% Customer Satisfaction

💯 Premium Quality Focused

⚡ Customizable & handcrafted

🔌 Simply Plug & Play

🔨 Easy to Install

✅ 6 Months REAL Warranty

✅ Free Hanging Chain/Clips

💫 Light Up Your Walls With NeonWalls 🔥
DISCLAIMER

Note: We are not responsible for any electrical damage or Human injury while installing these products.
View full details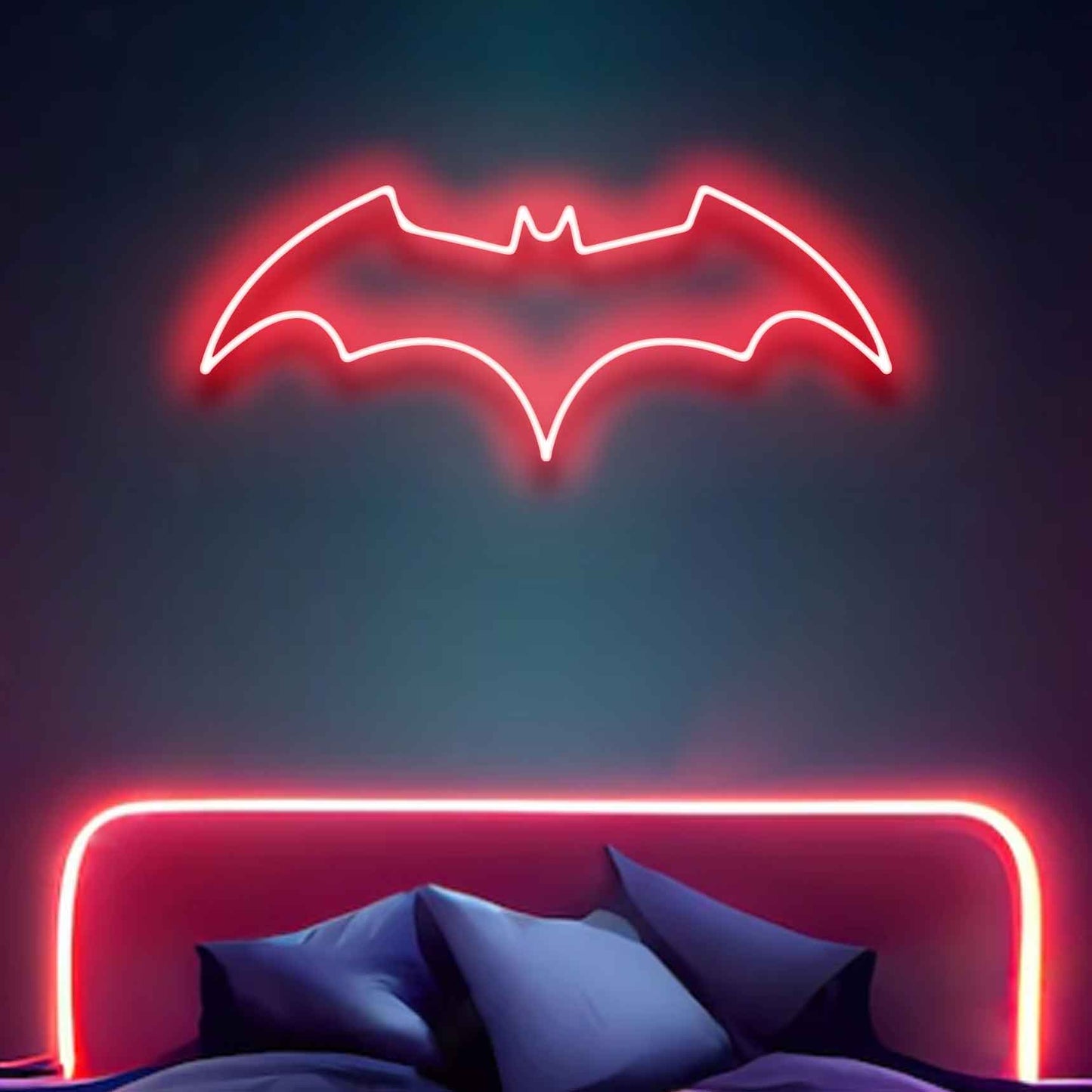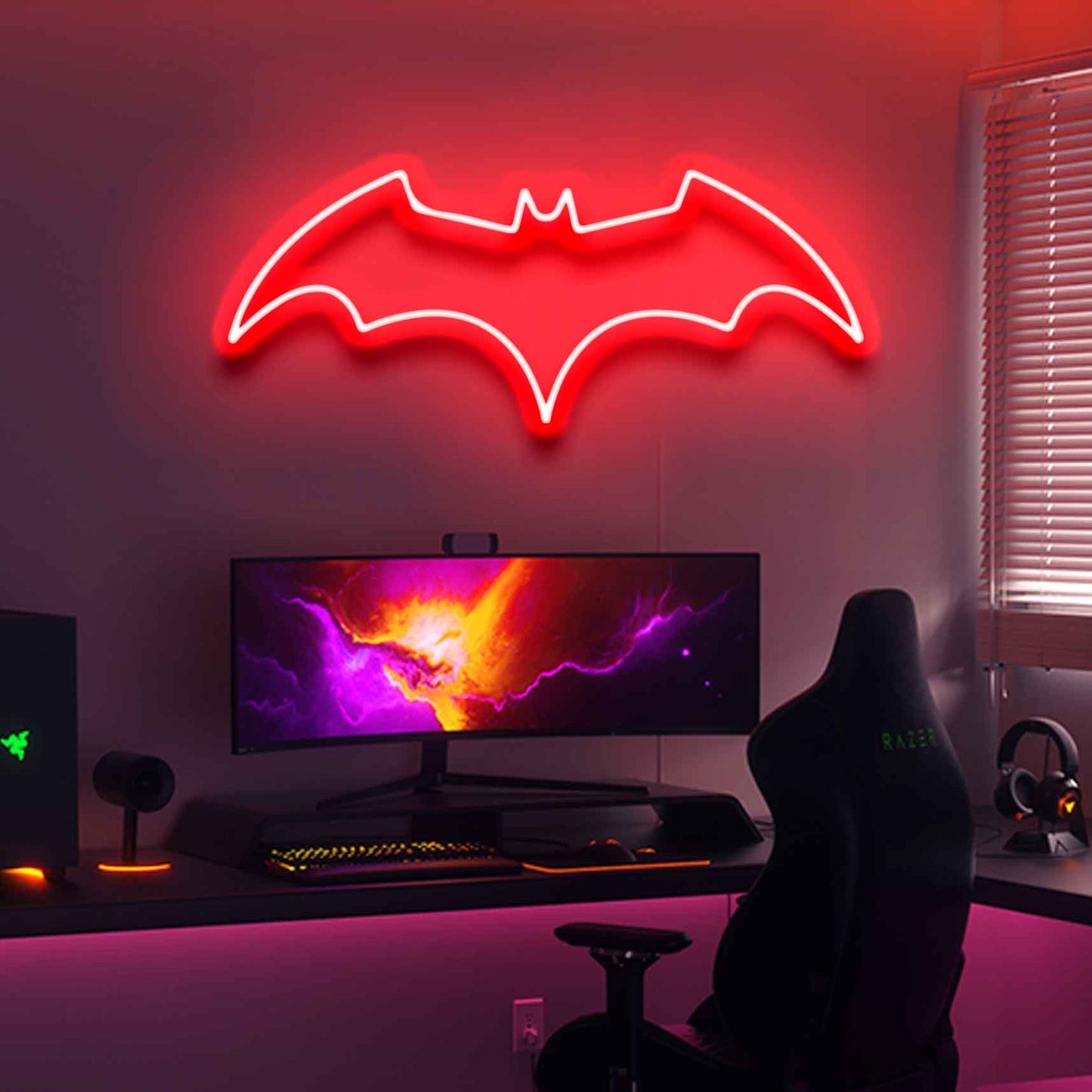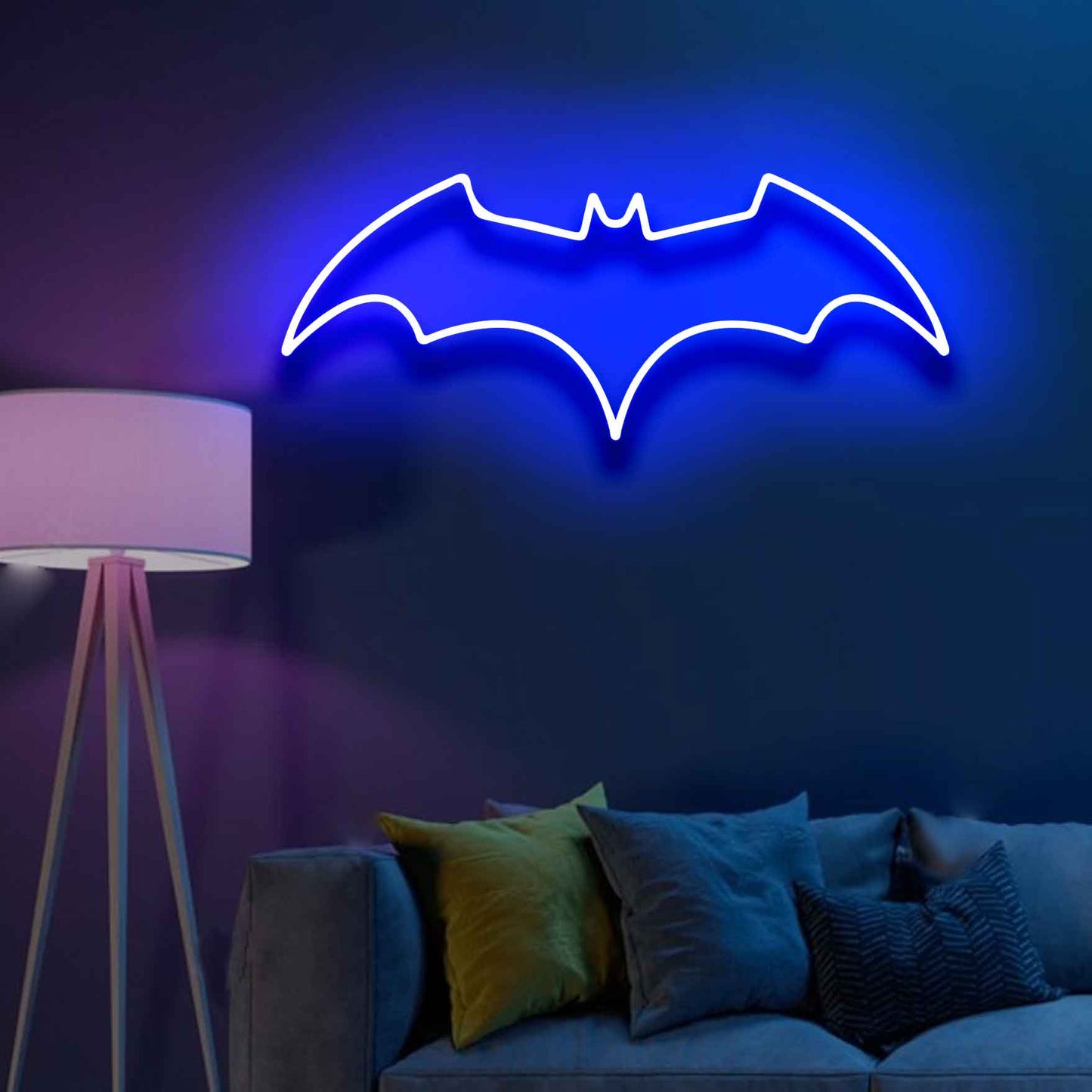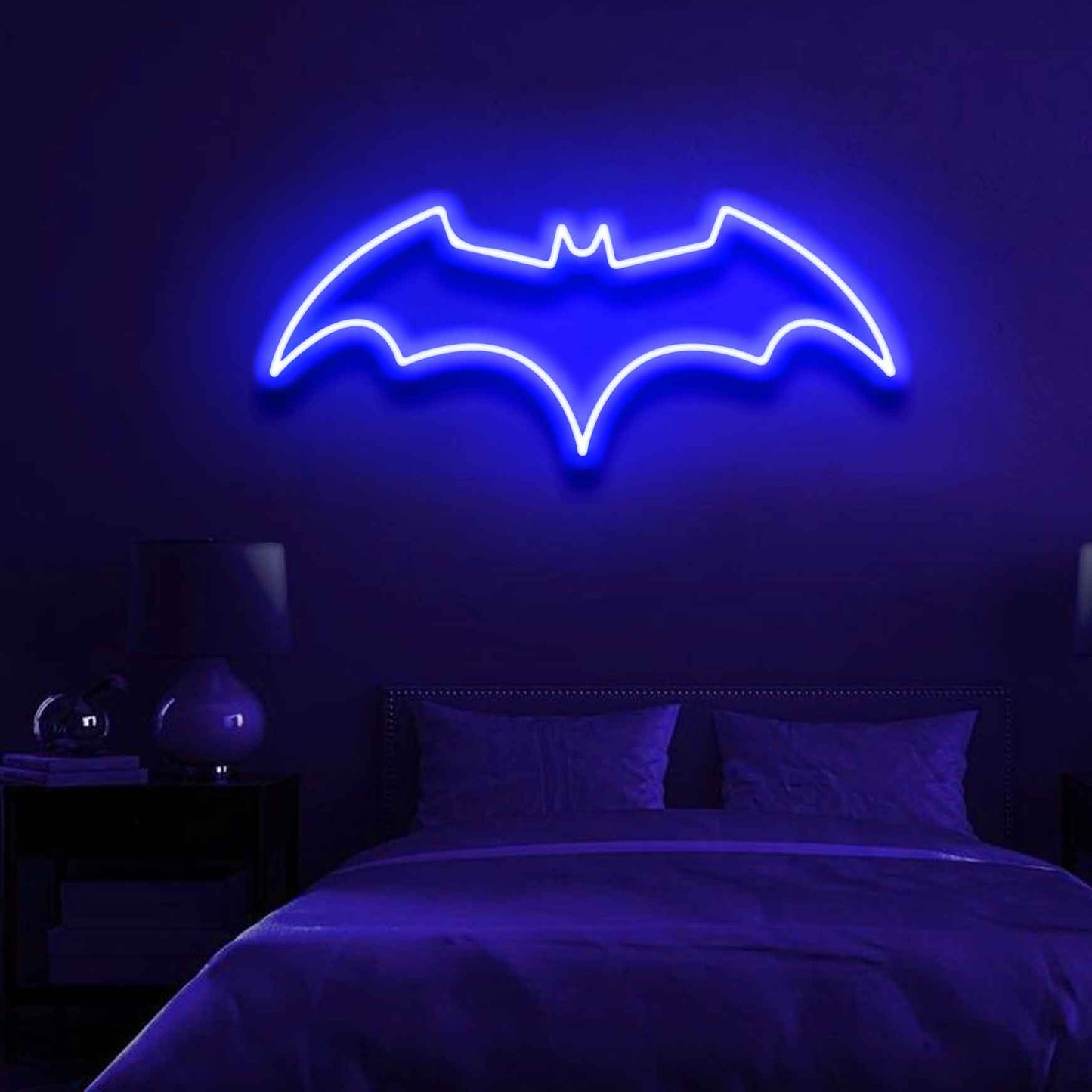 Neon Light Batman Sign - Embrace the Dark Knight with Neon Brilliance
Not Satisfied
Very small in size. Not as per the picture which was shown on the site. Not satisfied and will never any product from your site and will also recommend my colleagues not to waste your money on it
Worst customer care
I have yet not received my order!
Batman sign
Thank you so much. I ordered a batman sign for my son. The quality is amazing and we were happy to see the outcome.
It's shit
I ordered it with wall clippers and remote which I paid for but didn't get and the light wall adapter was really murky and dirty , it also had something sticky on it.