Regular price
Rs.2,499.00
Regular price
Rs.4,999.00
Sale price
Rs.2,499.00
Unit price
per
Sale
Sold out
PRODUCT DETAILS

Introducing the Meoww Face Selfie Neon Mirror, the ideal addition to any girl's room. This captivating Neon Lights piece combines the magic of neon with the charm of a meow-worthy design. Transform your space into a whimsical oasis with the soft glow of neon that adds a touch of enchantment to every corner.

The Meoww Face Selfie Neon Mirror not only brings a trendy accent to your room but also serves as the perfect backdrop for capturing those Instagram-worthy selfies. Embrace the captivating allure of neon and let your personality shine through every reflection.

Crafted with precision and artistry, our Neon Lights are designed to be both aesthetically pleasing and durable. The Meoww Face Selfie Neon Mirror is built to last, ensuring that you can enjoy its radiance for years to come.

Whether you're seeking to create a cozy nook for relaxation or want to add a delightful focal point to your room, the Meoww Face Selfie Neon Mirror fits the bill. The gentle neon glow creates a soothing atmosphere, making it an ideal nightlight for a restful sleep.

Choose Neon Lights for the perfect combination of style, charm, and individuality. Our Meoww Face Selfie Neon Mirror embraces the essence of your uniqueness and adds an element of fun to any space. Embrace the joy of neon and immerse yourself in its soft, warm glow.

Experience the enchantment of Neon Lights - Meoww Face Selfie Neon Mirror and let the radiance of neon become an integral part of your room's decor. Express your personality and love for neon with this captivating piece that is sure to garner admiration from everyone who sets their eyes on it. 🐾 #NeonLights

4mm Thick Acrylic Reflective Mirror Sheet
Color: Pink
16 x 15 Inches Approximate Sheet Size
12v DC Adaptor




Makeup Mirror, Living Room, Kitchen, Washroom, Decor, Bedroom, Bedroom Decor

Note: The mirror visibility is upto 60cm of distance.

DISCLAIMER

Note: We are not responsible for any electrical damage or Human injury while installing these products.
View full details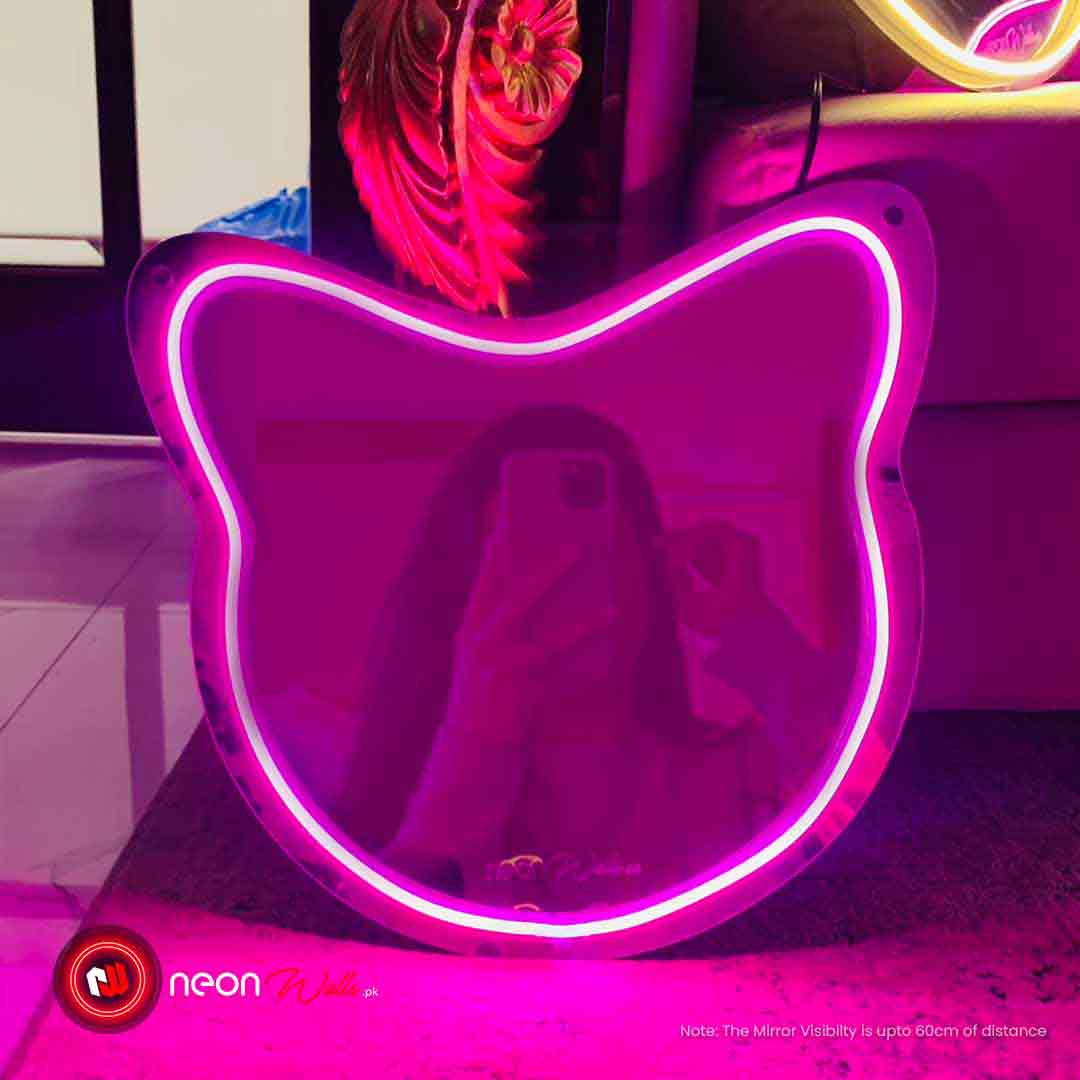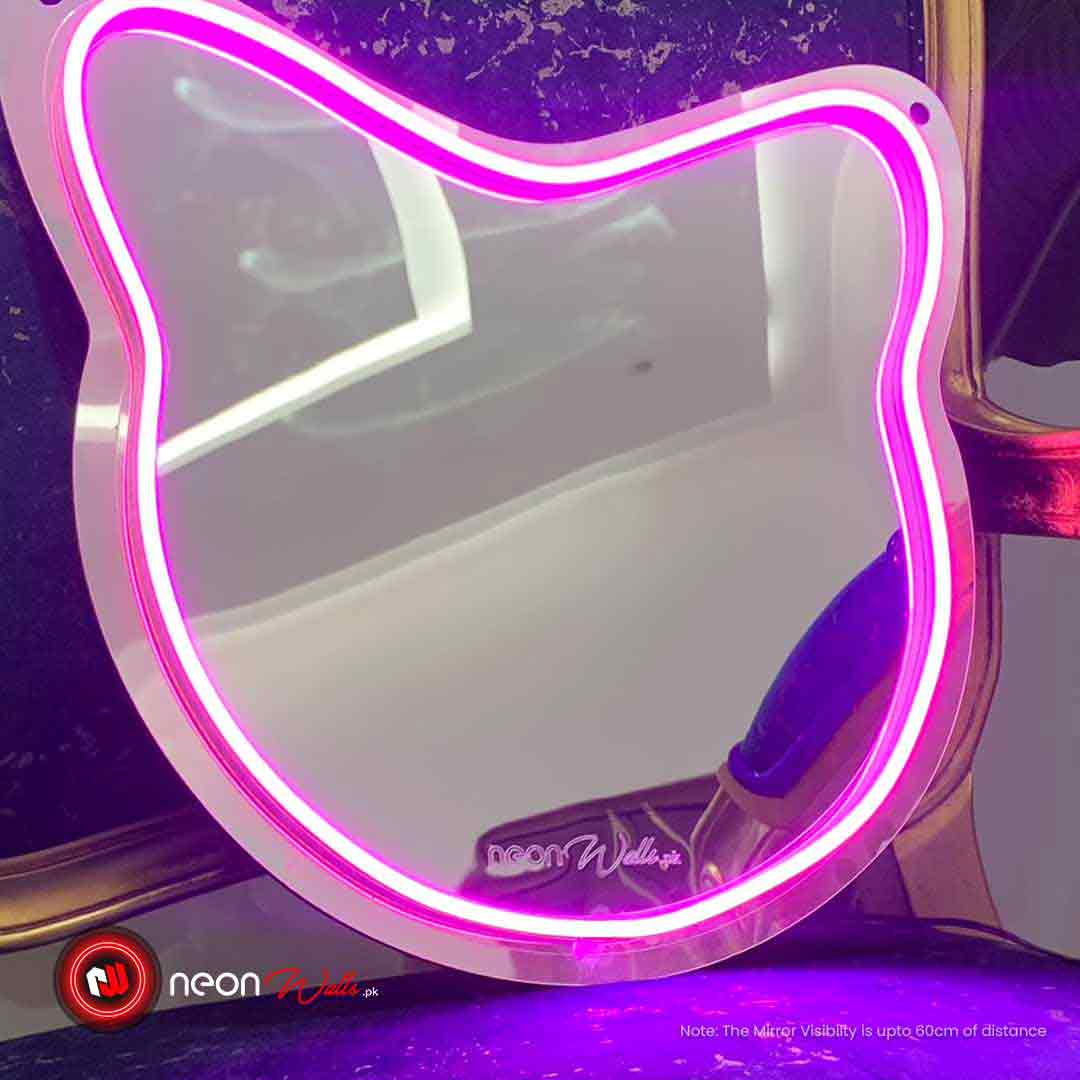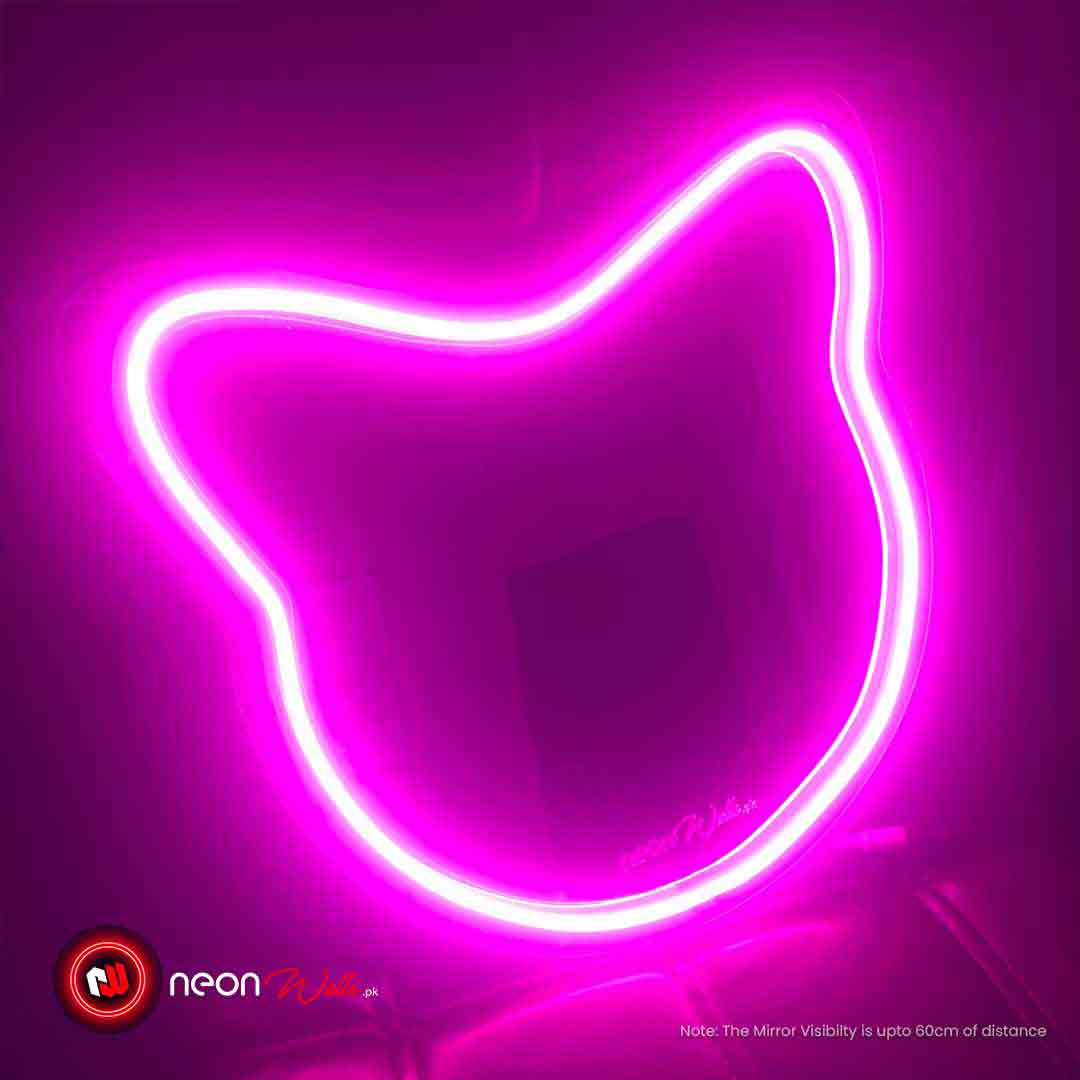 Neon Cat light
I ordered it and its so cuteee i love it 😍