Regular price
Rs.1,999.00
Regular price
Rs.3,999.00
Sale price
Rs.1,999.00
Unit price
per
Sale
Sold out
PRODUCT DETAILS

Introducing our Neon Light Moon Selfie Mirror, a captivating addition to your space that lets you reflect radiance with the enchanting allure of Neon Lights. This mesmerizing mirror adds a touch of glamour to your selfies and everyday moments.

Crafted with precision and artistry, our Neon Lights collection offers a variety of designs to suit any style. The Moon Selfie Mirror becomes a standout statement piece, reflecting the beauty of neon brilliance.

Whether you want to capture moonlit selfies in your bedroom, create an eye-catching display in your vanity area, or add a unique touch to any space, this Neon Light mirror is the perfect choice.

The neon backlight creates a soft and captivating glow, enhancing your selfies and making you shine with brilliance. Let the radiant charm of neon elevate your decor and transform your selfies into radiant memories.

Embrace the magic of Neon Lights and let this Moon Selfie Mirror become a stylish statement that complements any setting.

Illuminate your life with the captivating allure of neon brilliance. Let the Moon Selfie Mirror infuse your room with the radiant charm of neon and become your go-to accessory for capturing selfies with style and sophistication.

Discover the endless possibilities of combining style and artistry with our Moon Selfie Mirror. Elevate your decor, embrace the beauty of neon, and let the allure of neon brilliance reflect your radiance in every selfie. #NeonLights

4mm Thick Acrylic Reflective Mirror Sheet
Color: WarmWhite
15 x 18 Inches Approximate Sheet Size
12v DC Adaptor




Makeup Mirror, Living Room, Kitchen, Washroom, Decor, Bedroom, Bedroom Decor

Note: The mirror visibility is up to 60cm of distance.

DISCLAIMER

Note: We are not responsible for any electrical damage or Human injury while installing these products.
View full details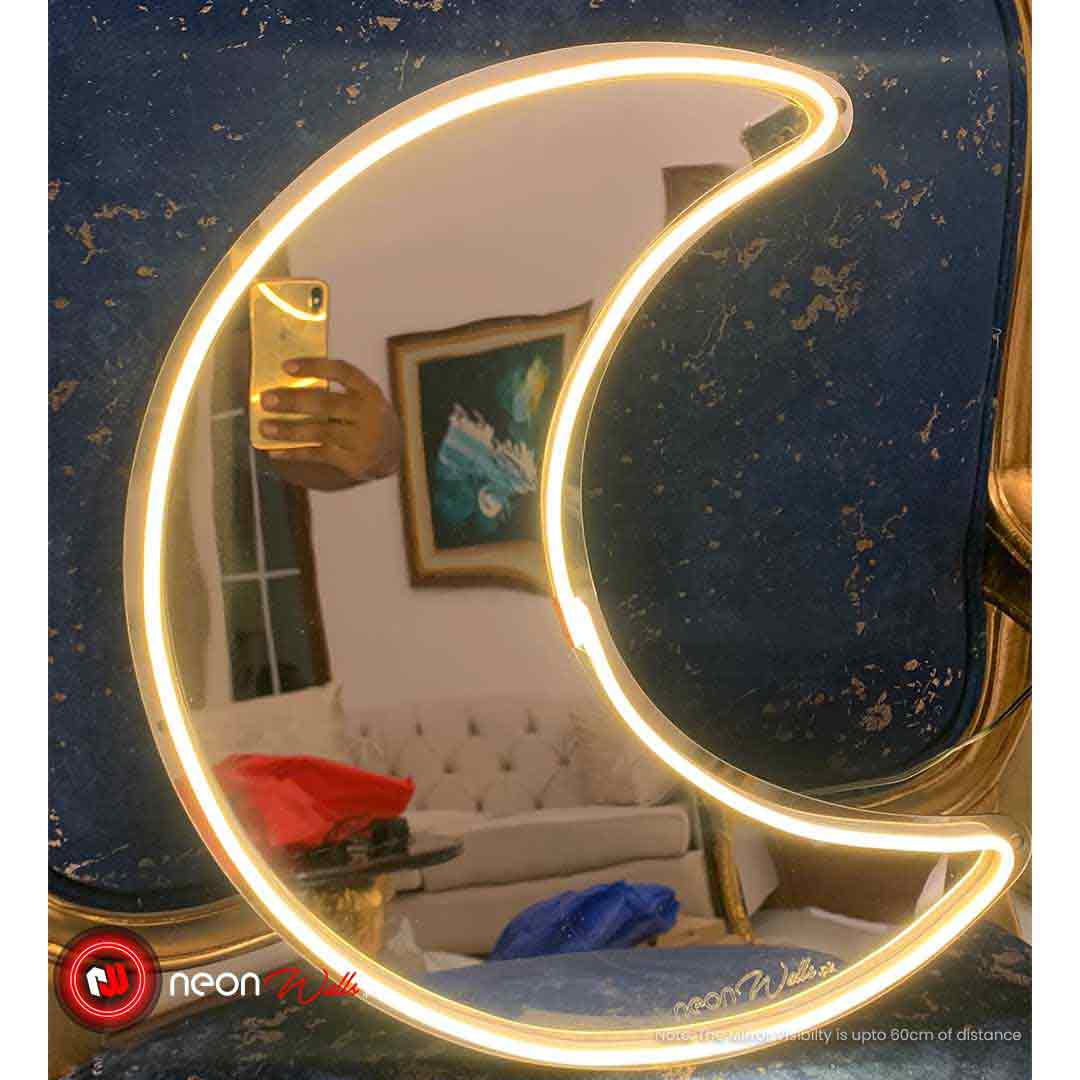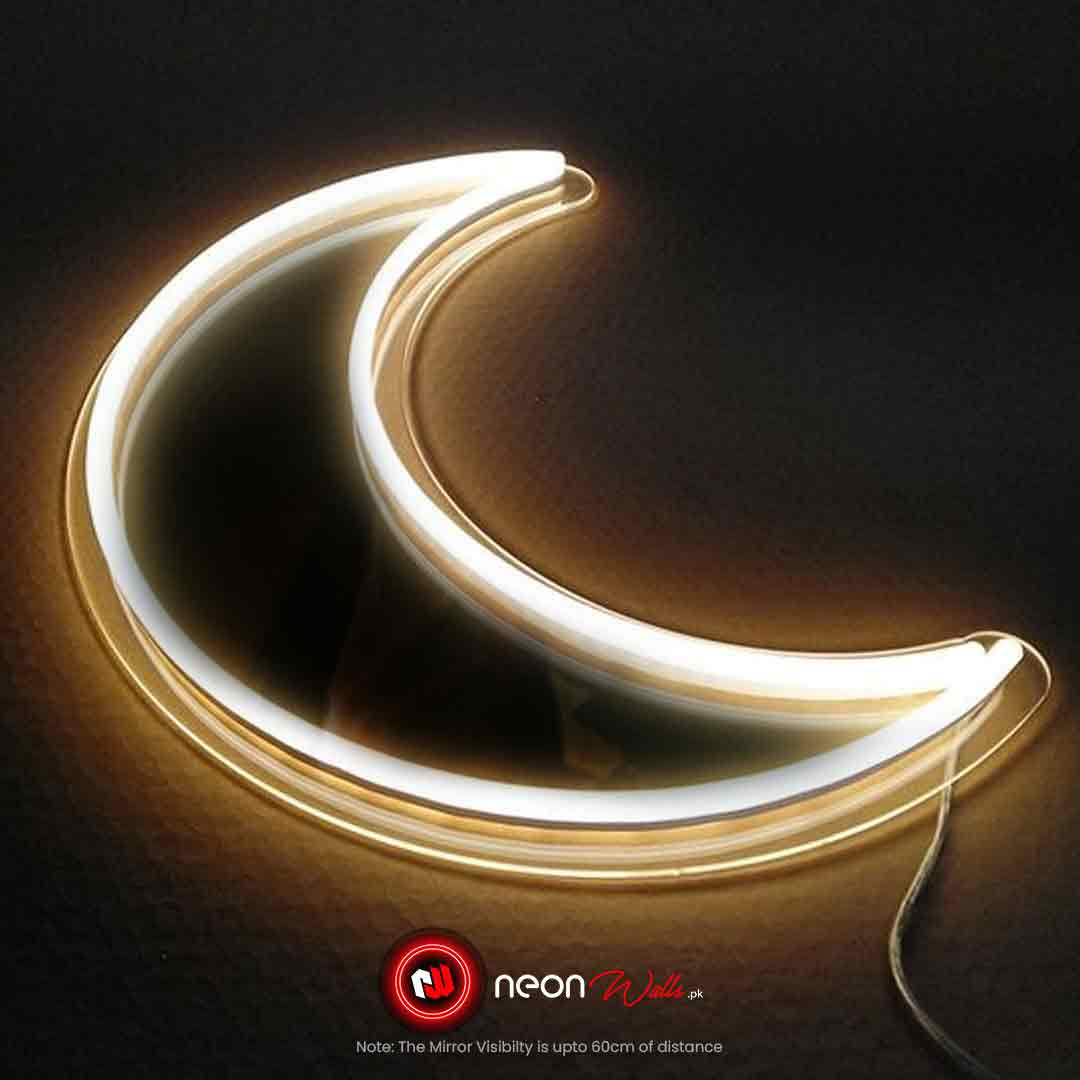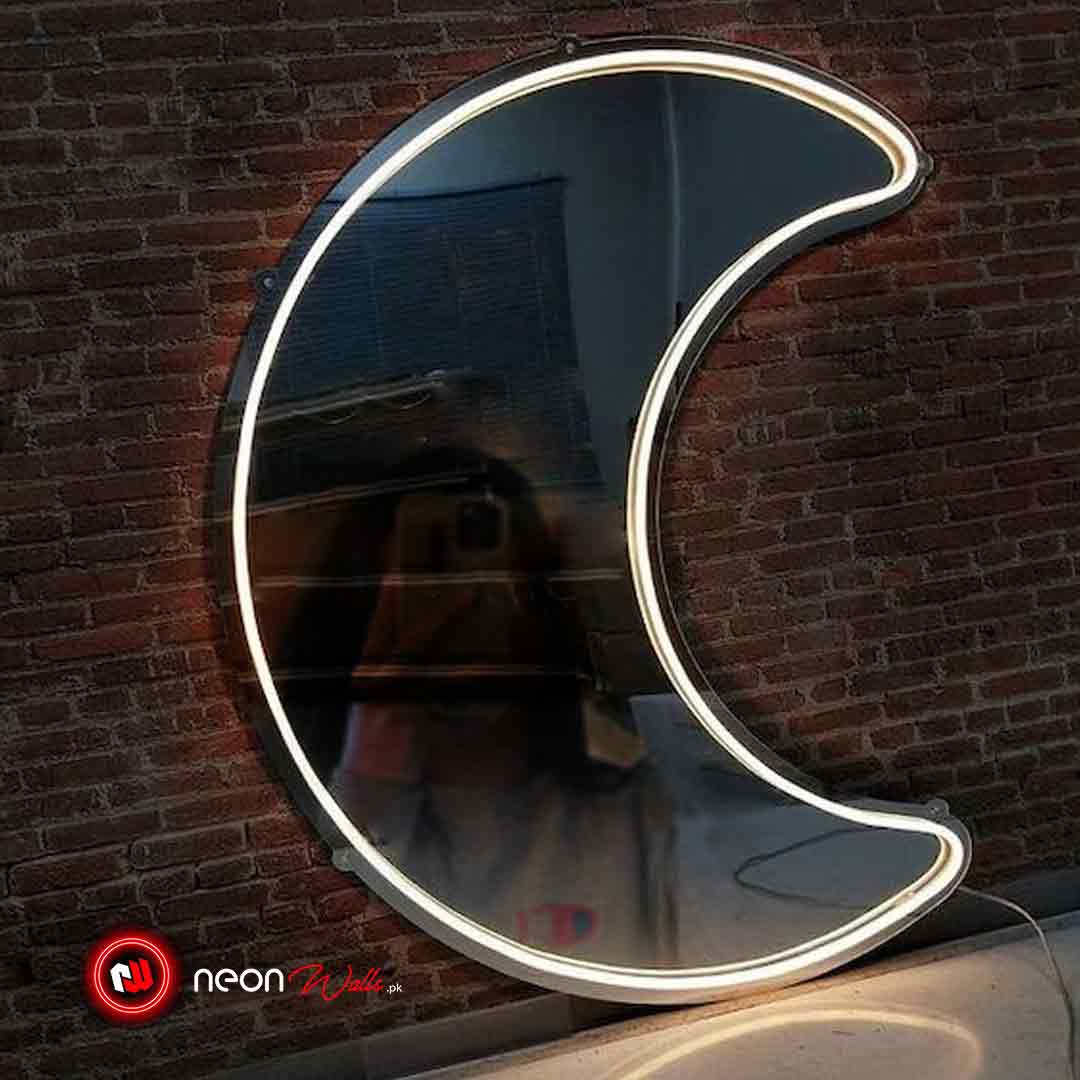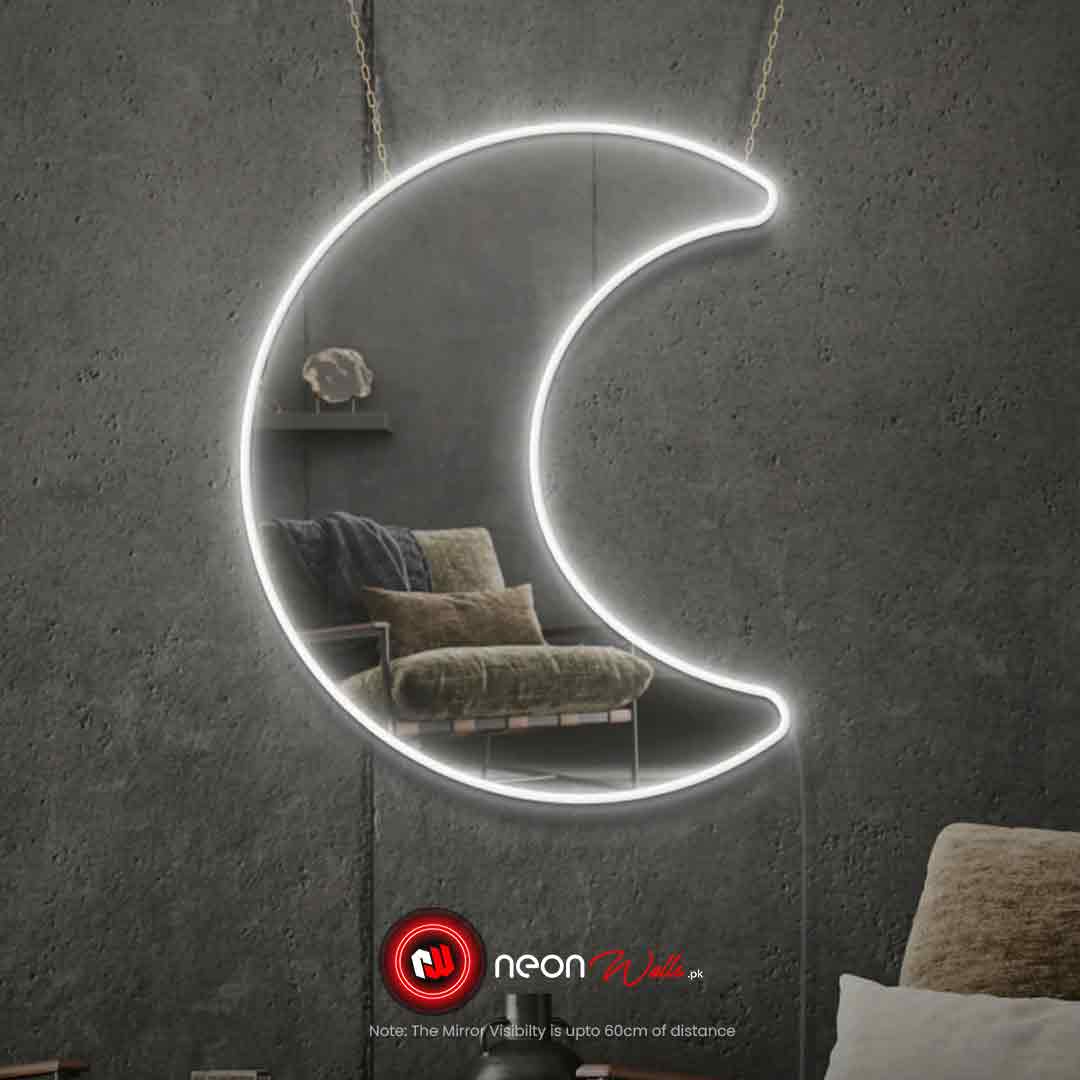 Neon moon
Amazing item from the neon walls
I did not receive it yet
Poor service order place kiye huy do weeks ho gy abi tk nhi aya